With the emergence of some disposable products, these products bring convenience to users, saving their time, and are loved by some people. Be discreet when choosing underwear Disposable underwear is a successful disposable product.People are very discreet about the use of underwear. Today, store carry disposable underwear, they have low price and consumers have more options .For girls, keeping themselves clean can prevent some diseases, but there may be no time or conditions to maintain hygiene for some reasons, and this time disposable underwear can help girls solve this problem.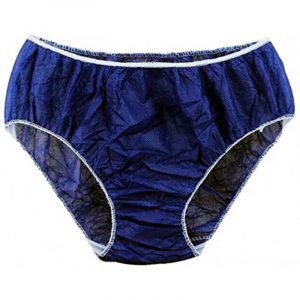 disposable underwear is very widely used
Disposable underwear is very widely used, whether it is used at home or is very convenient when you go out.At the same time, it is very low price
Travel Essentials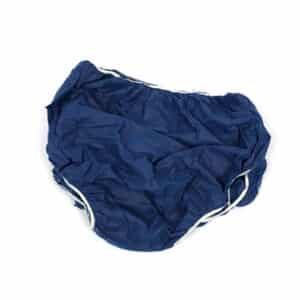 Travel to stay in hotels without sufficient conditions to wash and dry underwear, wearing underwear not fully dried not only skin uncomfortable, the damp and wet environment is also easy to cause bacterial infection of the private parts! And not washed or not dried underwear covered in the suitcase is also very will breed bacteria, long mold and odor. So travel to use disposable underwear every day for a short period of time will be more hygienic and convenient, reducing the burden of cleaning, but also to avoid the health effects of undried underwear.
Dealing with some special situations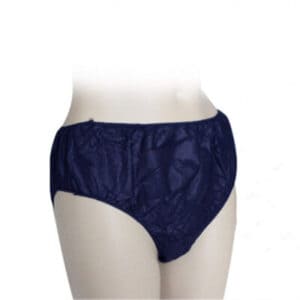 menstruation / late pregnancy / postpartum malignant dew period these three stages of female secretions, and often need to sit and rest for a long time, underwear is easy to be dirty with secretions, and blood stains are difficult to clean, when wearing disposable underwear will be more convenient to replace. Women should be discreet when choosing the underwear .Another point is that women's resistance will decrease during these three periods, and there will be tears or lateral wounds in the private parts after childbirth, in case the panties are not washed clean or are wet with bacteria, it is easy to cause inflammation, so wearing sterile quality disposable panties is a more hygienic and healthy choice.
Dealing with bad weather
Whenever it rains or in the south, the underwear is not dry no matter how long it takes to dry, especially in the crotch area, because the double-layer structure is designed to absorb more water vapor and easily breed bacteria; disposable underwear is dry and convenient and can be used for emergencies.
Can replace adult diapers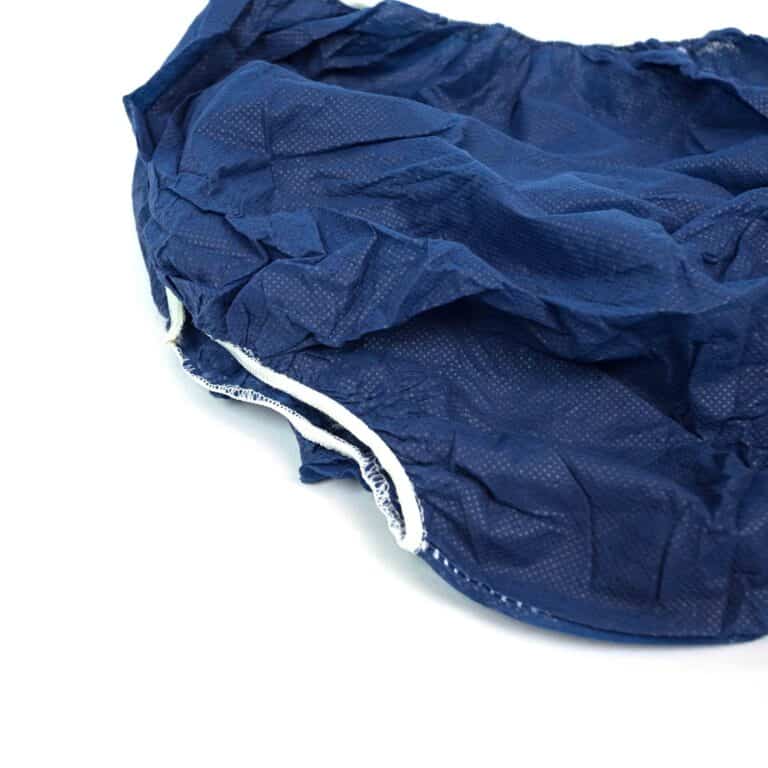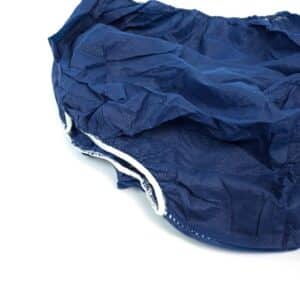 During the treatment of gynecological inflammation, medication needs to be used every day during the treatment of inflammation and it is easy to get wet or dirty underwear. Some patients choose adult diapers, but these products are not breathable and less comfortable.The use of disposable underwear can reduce the burden of cleaning; moreover, sterilized quality disposable underwear will be more hygienic and clean, which is helpful for treatment efficiency.
safety and comfort
Comfortable briefs are very necessary.Disposable underwear are made of non-woven fabric, comfortable and soft, will not harm the skin, and will not trigger allergic reactions. Women can wear it overnight .The material of disposable underwear is also more breathable and suitable for long time use. It is also more elastic, you can adjust during use to achieve the most comfortable state, and people of different weights can wear it comfortably. It also provides good insulation from external bacteria and pollutants to protect the health of the user. It is very convenient that you can throw it away after using it without the need for cleaning.You do not need to consider the size issue, disposable underwear can be suitable for s to xxl.
Choose our disposable underwear
Looking for a way to stay comfortable and fresh all day long? Look no further than disposable underwear! These innovative new panties are perfect for busy women on the go. They are made from lightweight and breathable fabric, so you can stay cool and dry all day long. Plus, they are disposable, so you can just toss them in the trash when you're done with them. This is a great alternative to traditional underwear, which can be difficult to keep clean and fresh. So why not give disposable underwear a try? You won't be disappointed!
Disposable underwear is our company's hot product. If you are looking for this sort of product, choose us.