Do you often find yourself in the kitchen, covered in food stains? If so, it might be time to invest in aprons! Aprons are a great way to protect your clothes from spills and splatters. It will protect your clothing from getting dirty.They also make it easy to keep your kitchen clean. In this blog post, we will discuss the disposable aprons available on the market and help you choose the right one for your needs.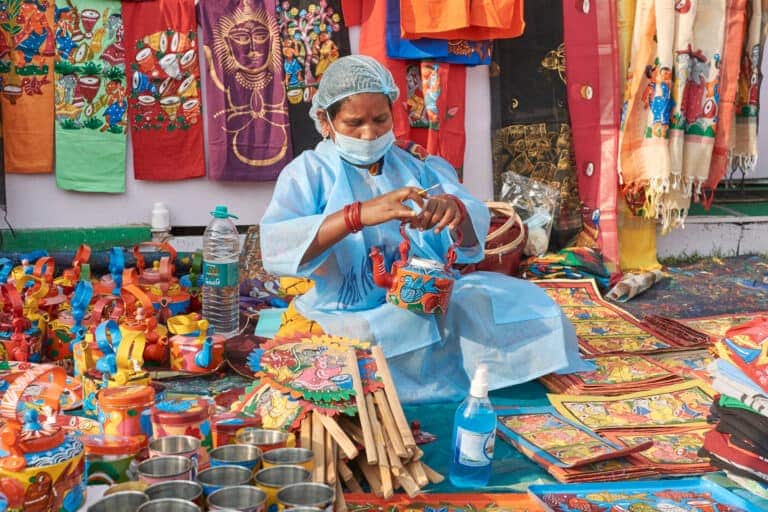 disposable aprons are easy to use and applicable
The advent of aprons has facilitated people's lives and provided convenience in many situations. Disposable aprons offer protection when you are cooking at home, or when you are cleaning.
It protects your clothing from getting dirty with dust or grease and keeps them neat and tidy. Also, it protects your skin from contaminants. When you go out for dinner or a gathering with friends, if you want to keep your clothes clean or odor-free, disposable aprons are the best choice to keep you elegant at all times even when you are outside.
You can also use it when you have elderly people or children at home. It can prevent food from getting everywhere and keep the room neat and tidy. In addition, some public places can also be used, such as kindergartens or art activity centers.
When children are painting or holding other activities, aprons can be a good way to protect their clothes or floors from getting dirty.Aprons can also be used in the workplace,It has a protective effect against some chemicals .The workers wear aprons to facilitate hygiene and to keep their clothing cleaning.
Clever design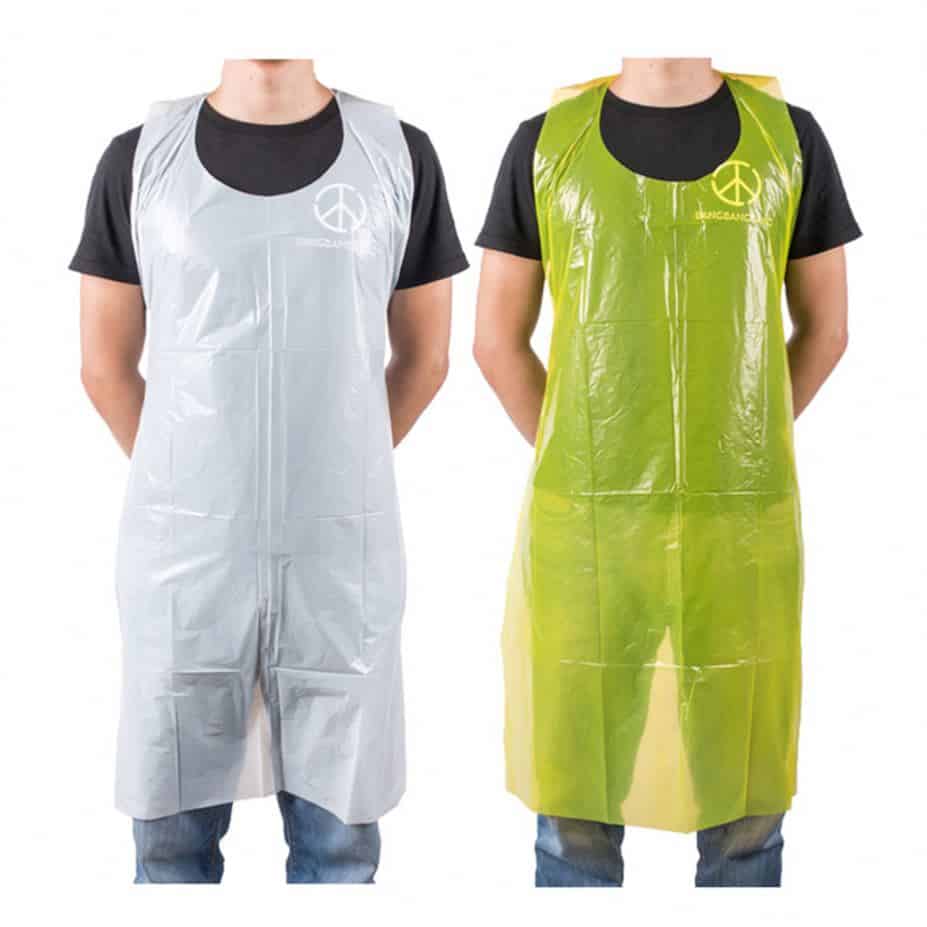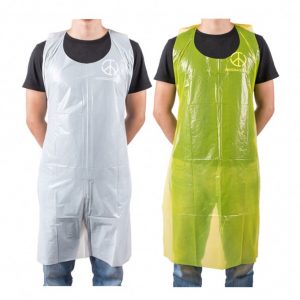 Aprons are generally of a hanging neck design with ties in the back. This design allows the apron to be well secured and adjustable to suit your needs. The straps at the back of the neck are wide, so even if you carry it for a long time, you will not feel uncomfortable. The waist band is long and has enough length for adjustment.This also makes it very easy to put on and take off, it only takes a few seconds to put it on, saving the user's time.Easy to use for men and women alike. The overall length of the apron is able to cover the user's body well. We have several options of colors.At the same time, the disposable aprons are available in different colors and can be selected according to your preference.
disposable apron has excellent material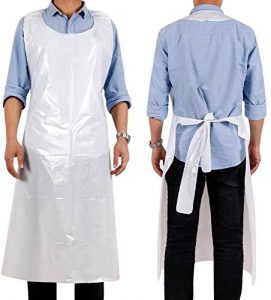 Disposable apron is made of high quality polyethylene, this material can be 100% waterproof, grease proof and has good protection against some acid and alkaline substances, which can protect the body from contamination very well. Non-toxic and tasteless, will not cause harm to the user's skin or cause allergies, even if it is used in the kitchen or where food is stored, it will not contaminate the food and is very safe to use. This material is more elastic and can be repeatedly bent, so when you wear it for some activities also do not have to worry about causing damage to it. Its tear resistance and elasticity are strong, not easy to damage and break in the process of use, even if you wear it for a long time to use without worrying about damage. And the softness is high, making it more comfortable to wear.It is also very suitable for workers to wear and use in the workplace.
Whether you need to use aprons at home or in the food industry, you can choose our disposable aprons.Aprons keep you cleaning .Our disposable Aprons are perfect for daily use, when you need to protect yourself from unexpected contamination. Good quality, cheap and easy to use, with many colors to customize.Our aprons are definitely the ideal product for you.