All kinds of disposable aprons
As there are different needs, there are various disposable apron available in the market. Whether you are in the household, or in the food industry or in the medical industry, you will find the most suitable product.
Disposable PE apron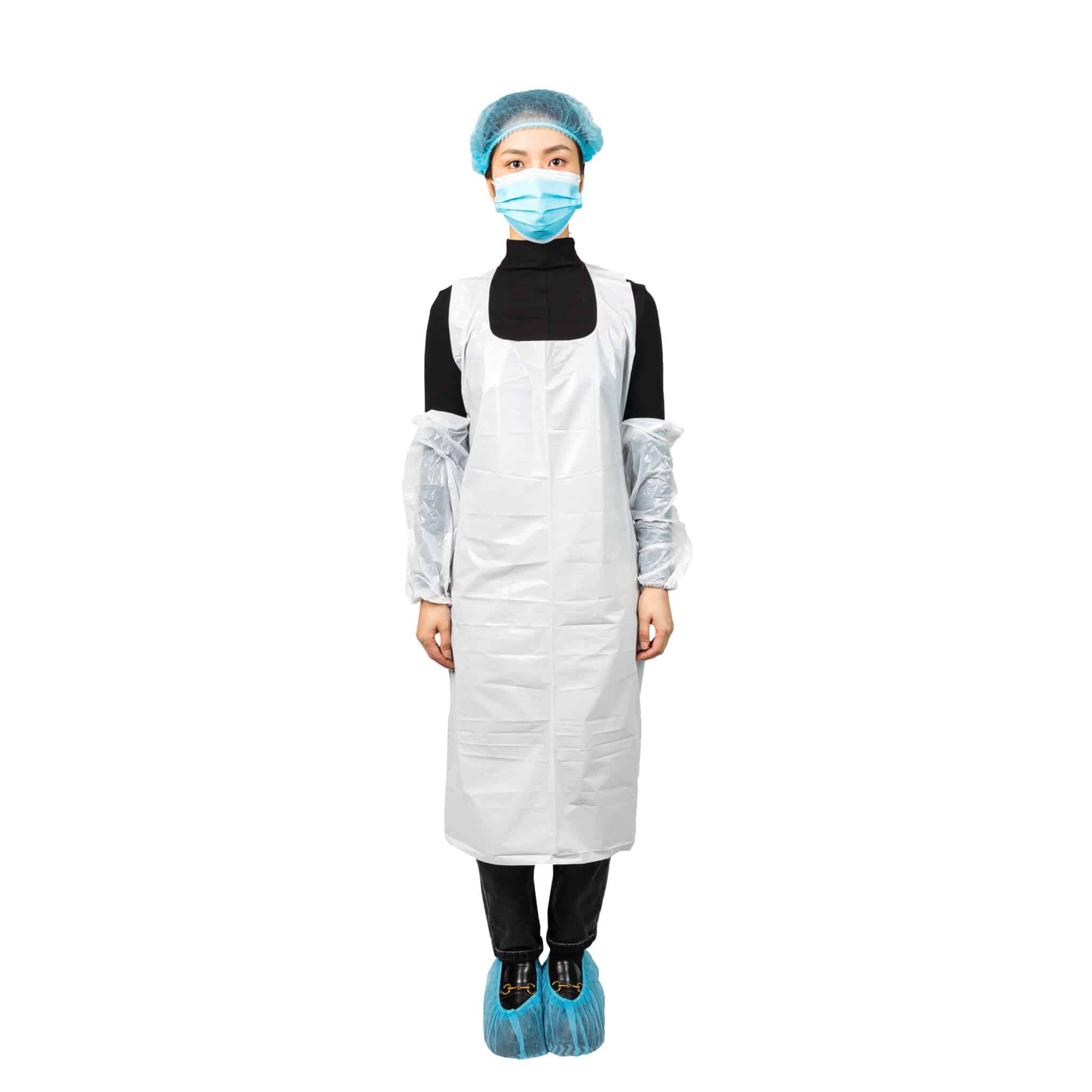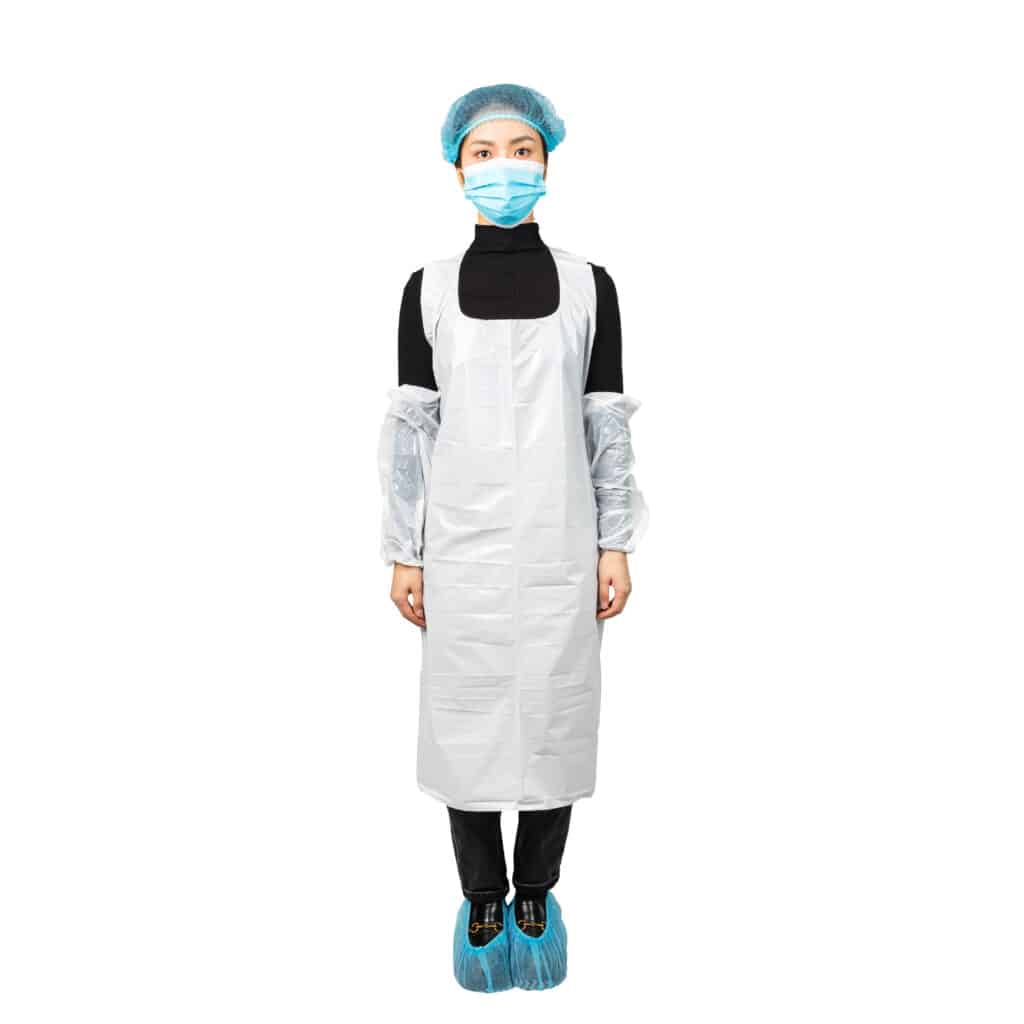 Made from high quality polyethylene material, which is lightweight and waterproof. This disposable PE apron is designed to keep you safe and protected from the front. And it is designed with comfortable neck hole, the hole's size is suitable enough for everyone. You could adjust the fitting by the ties on the back,very comfortable to wear. Disposable plastic apron is made by Having a waterproof design is great for servers, bussers and dishwashers who deal with wet or messy conditions on the job.It can be made in many colors, such as blue, white and yellow.
Disposable microporous apron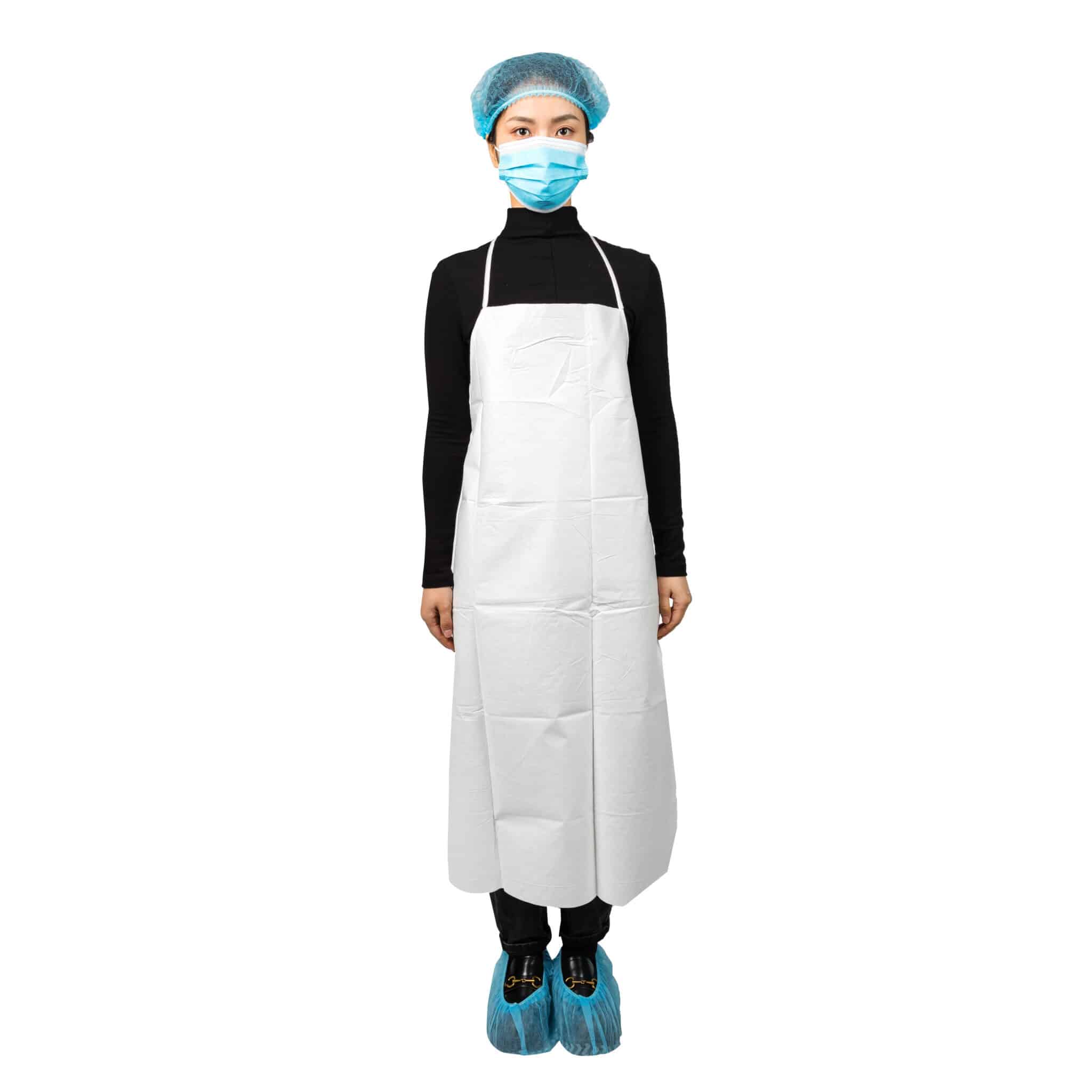 This type of disposable apron is made of high quality microporous material, and it is sized for a comfortable fit with extra-long ties and a reasonable wide neck strap. The microporous material is waterproof yet breathable. And the apron's length is long enough to cover and protect you from the front side.
Disposable PP+PE apron
This disposable apron is made of PP material with PE coated, which is soft but also doing great on prevent oil, water, and dust. It is designed with waist ties, easy to put on and take off. Perfect for people working in food service, restaurants or cafeteiras.It is a trusted product for comfort and protection.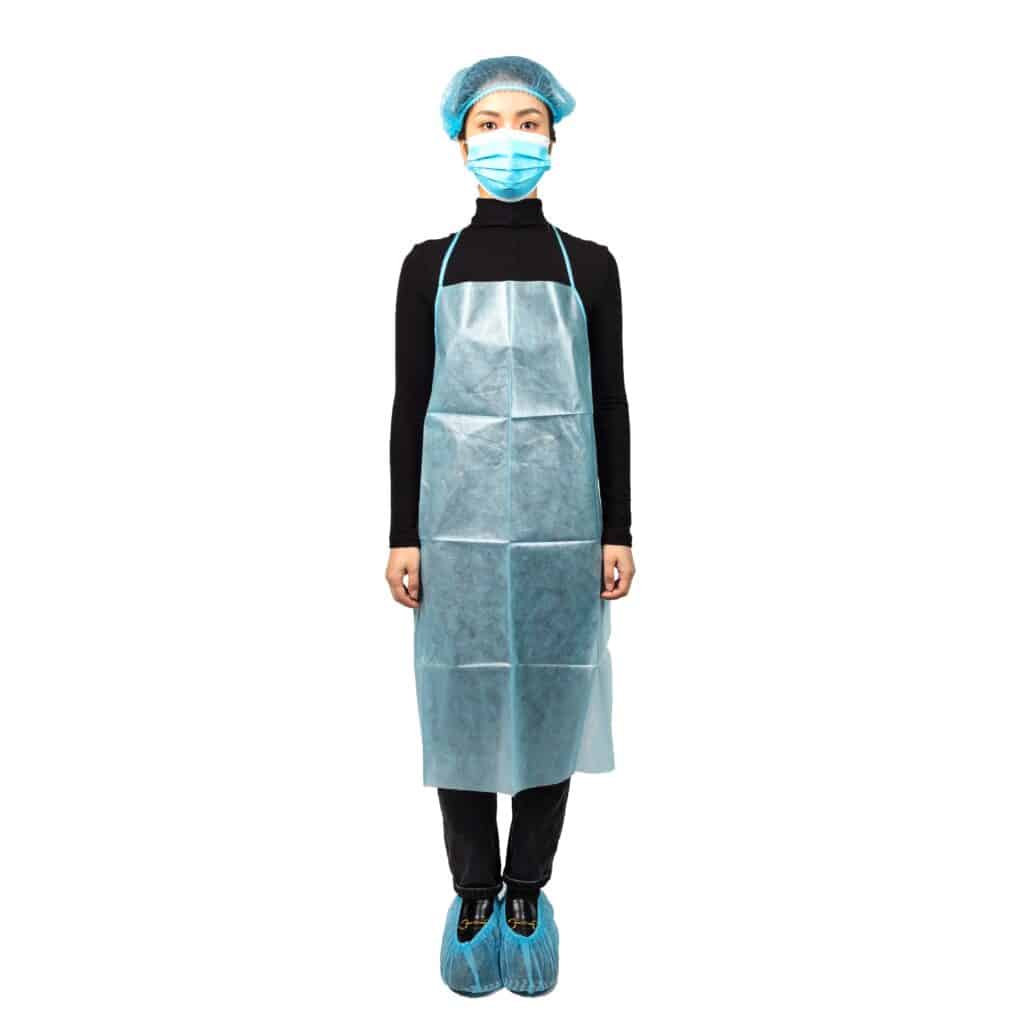 Disposable apron manufacturers
One very important question is where to buy disposable apron of good quality and at a good price? For buyers, the question of where to buy items from is an important one. It is not only the product itself that needs to be considered, but also the experience and service of the company. Next, I will introduce you ten Chinese disposable apron manufacturers that can provide not only high quality and comfortable products, but also excellent service, which I hope will be helpful to you.
Wuhan Youfu International Trade Co., Ltd.
Wuhan Youfu International Trade Co., Ltd. is a modern medical device production and sales enterprise integrating R&D, production and sales. It mainly produces and sells disposable medical masks and disposable civilian masks, medical protective coverall and regular protective coverall for daily protection. Under the guidance and declaration of commercial departments at all levels, Wuhan YOUFU's disposable coveralls and disposable face masks have both obtained CE certification, and are both listed on the MOFCOM medical device exportation whitelist.Its products are mainly disposable PE products, such as disposable aprons, disposable bed sheets, disposable beauty products, etc.
Shandong Harmowell Trade Co., Ltd

Shandong Harmowell Trade Co., Ltd, a company specialized in the export of all kinds of medical items in China, started to export to the world since 2008, and until today we have established the business relationship with the customers from more than 100 countries in the world. Their main products are Disposable Medical Products, Medical Devices and Medical Equipment and so on, and they can collect some different products from China and mix them in the container, according to the customer requirement.
Guangzhou Lefeng Plastic Bags Co.,Ltd.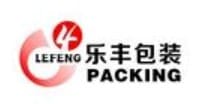 Guangzhou Lefeng plastic bag Co.,Ltd ,are specialized in manufacturing all kinds of plastic carrier mailing bags, shopping bag,disposable plastic aprons ,restaruant bibs ,kraft paper bags,zipper lock bag with more than 10years experience .
The company is taking the quality first as the premise, achieves the customer to want the product and the satisfied product.Also germeny machines on blowing film ,and unique sense on color printing ,bag cutting and strict quality checking.
Guangzhou Glorious Development Co., Ltd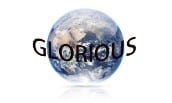 Guangzhou Glorious Development Co., Ltd. specializes in designing, producing and selling different kinds of disposable aprons, woven bag and woven apron for our customers from all over the world.specializes in designing, producing and selling different kinds of bags for our customers from all over the world.A gracious welcome from people at home and abroad for OEM and ODM cooperation.
The factory covers an area of 10,000 square meters.They have above 10 years experience in this field,as 90% of our workers and most of our sales have over 5 years experience.All of their goods must be 100% quality control from the raw material to finished-product
The company always keeps the products forward-looking, popular and creative, and has great influence in the industry. Since its establishment, the company has always adhered to the principle of talent-oriented and honest management. With high-quality products, considerate service, timely delivery and good reputation in the industry, it has been widely praised by domestic and foreign customers.
Weifang Yuanhua Plastic Products Co., Ltd.
Weifang Yuanhua Plastic Products Co., Ltd. is a new-style manufacturer which produces plastic products, using materials imported from Korea and Japan.Their company mainly produces all kinds of HDPE/LDPE/LLDPE plastic bags (flat bags, T-shirt bags, garbage bags) and special plastic products (C-F, G-F,S-F, and double C-F garbage bags, aprons, gloves, U-films, sheet-films, wrapping-films and fresh films). Their products are exported to overseas markets, such as America, Europe, Australia, and Africa, totally over dozens of countries and areas.
Suzhou Bolisi Medical Technology Co., Ltd.

Suzhou Bolisi Medical Technology Co.,Ltd. was founded in 2014, is a specialized production of high-end antivirus, medical, anti-smog masks new production and processing enterprises. With 100 thousand class new purification workshop, the factory environment is clean, advanced equipment, first-class product quality.
The company is mainly engaged in the development, design and manufacture of new anti-virus, medical and anti-smog masks. With the aim of "build a business with precision, win with quality, pursue quality excellence, fully display the spirit of craftsman", we will effectively prevent virus, medical, anti-smog, anti-bacteria and anti-flu, etc.,
The company has established a good and stable cooperative partnership with many well-known brand enterprises including yunnan baiyao, Shanghai green shield mask and ITO leipin, and its own brand is becoming more and more mature.
Okuni Industry&trade (dalian) Co., Ltd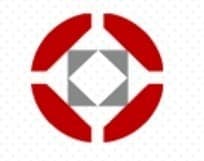 OKUNI INDUSTRY&TRADE (DALIAN) CO.,LTD located in the beautiful city of Dalian, China, is a manufactory based on international trading company. They specialize in disposable medical products, household products & personal care products ,disposable plastic apron and have been professional exporters for ten years. They always insist on customers-oriented principle.
"Quality first, good faith based and customer satisfied is our eternal aim".As an experienced and competitive supplier. Additionally, They have their unique design team & insightful research and development department, thus any design pattern, any innovative ideas are available here. (such as product material. Function, property and package)Their company appreciates "Mutual trust & mutual benefit" business ethnics.
Huizhou Zhanyue Plastics Ltd.
Their factory have founded several years and own a good-skill team to fulfill the new special project.Their goods are 100% exported ,OEM ,Retails,end terminal sale and other partnership .They have professional experience on making PE products like glove,disposable apron, bib. Plastic product like lunch box, storage box &bin, shoe box, disposable food container etc.
Ju County Mingbo Industry & Trade Co., Ltd.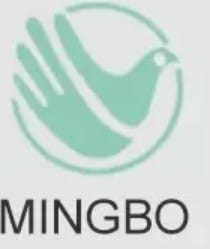 Ju County Mingbo Industry & Trade Co., Ltd., located in Liuhe Village, Liuguanzhuang Town, Ju County, Rizhao City, Shandong Province. The company covers an area of 3,000 square meters. There are 50employees, 20% of them is technical staff, 2 R&D Engineers and 4 quality control officers. The company has 16 production lines; the annual production capacity is 3,000 tons. Moreover, the annual sales amount is 1,500,000 Dollors. Their products have been sold pretty well not only domestic market but also in overseas market. Their company mission statement is "Quality Is Our Lifeblood".Their main products are PE gloves and disposable apron.
Shijiazhuang Haushead Trading Co., Ltd.
They entered home product from 2011, house and home brand created on 2015,Haushead company is established 2019.They are specialized in supplying the most innovation home products and households,they have provided home products to the worldwide market which includes US, Europe, Middle East and so on.Their annual sales is 200 million dollars.Their factories passed ISO9001, BSCI, Oeko-tex standard 100, WCA, SQP and GSV. They are the approved factory of Walmart, Columbia, Sedex, Target, Kohl's, Jcpenney, Kmart, Dollar General, Family Dollar, and the Home Depot.
These are the ten best apron manufacturers in China that you can work with to get high quality products and services for your customers. Each company has its own strengths, so be sure to research them and choose the one that best suits your needs. Thank you for reading!