Introduction
Custom disposable aprons are a versatile and cost-effective solution for businesses seeking to protect their employees' clothes while promoting their brand. These low-cost disposable aprons come in various materials, designs, and customization options, making them suitable for a wide range of industries.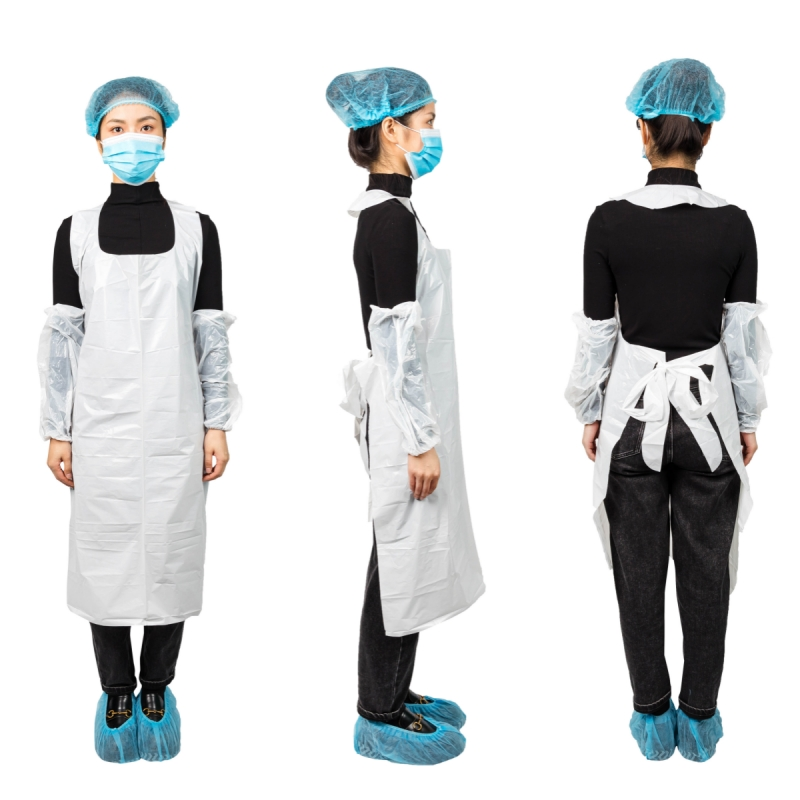 Benefits of Custom Disposable Aprons
Brand Promotion
Custom aprons allow companies to showcase their logo, helping to build brand awareness and increase customer loyalty. Whether used in restaurants, medical facilities, or art classes, a custom apron featuring your logo can make a lasting impression.
Versatility
Disposable aprons can be used in various settings, from food preparation to painting classes, ensuring that employees' clothes stay clean and protected. The aprons can be customized to suit the specific needs of different industries, with features such as waterproof materials or adjustable neck straps.
Convenience
Using disposable aprons eliminates the worry of maintaining a stock of clean aprons, making them an ideal choice for businesses with high turnover rates or events where a large number of aprons are needed.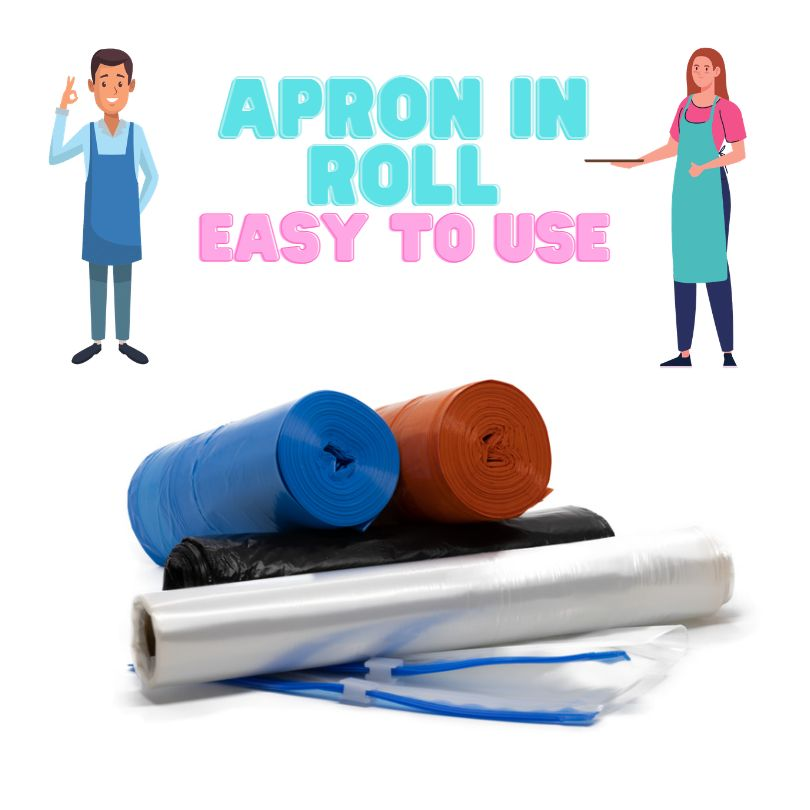 Industries that Benefit from Custom Aprons
Restaurants and Food Service
In the foodservice industry, custom disposable aprons are essential for maintaining cleanliness and hygiene. Waterproof aprons can be used during food preparation, cooking, and dishwashing, while lightweight aprons with a logo are perfect for front-of-house staff.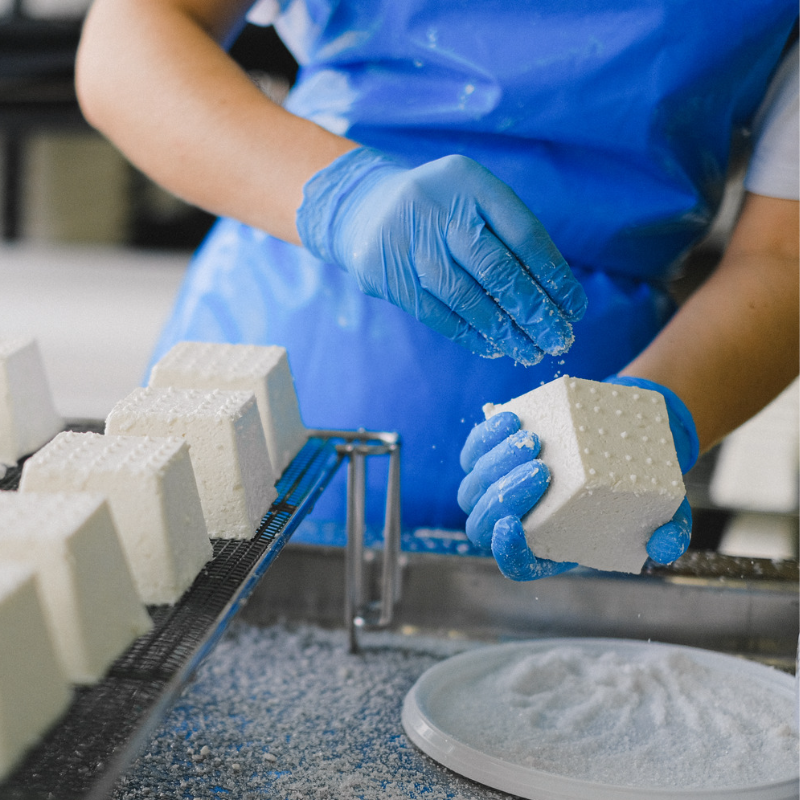 Medical and Dental
Disposable aprons in medical and dental settings help maintain a sterile environment and protect staff from contaminants. Custom aprons can be designed with features like neck straps and tie strings, ensuring a secure fit for all staff members.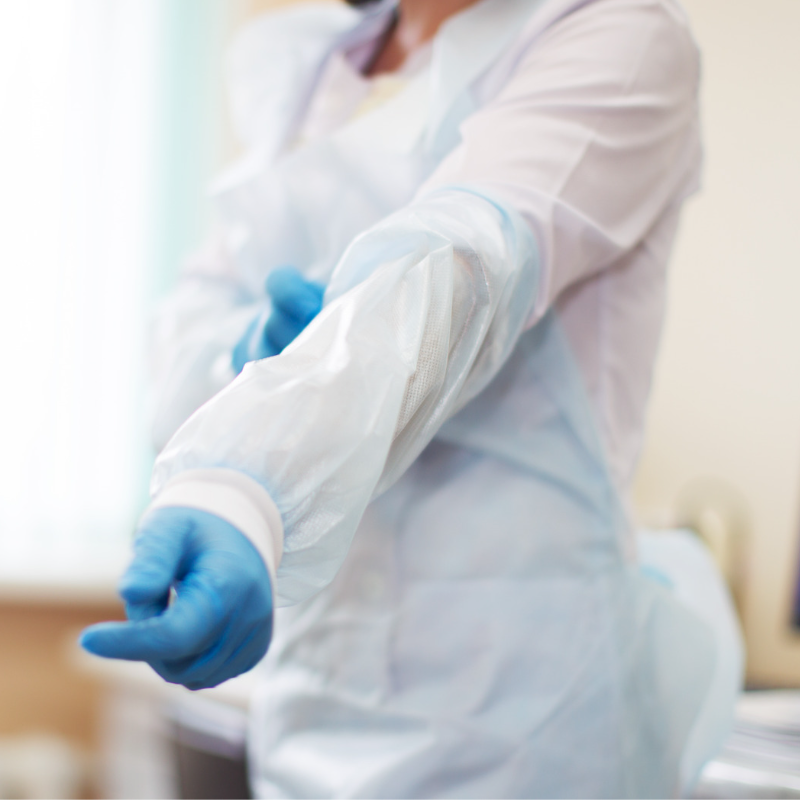 Art and Education
Custom disposable aprons are ideal for art classes, painting workshops, and cooking classes. They protect clothes from paint, food, and other materials while showcasing your brand or event.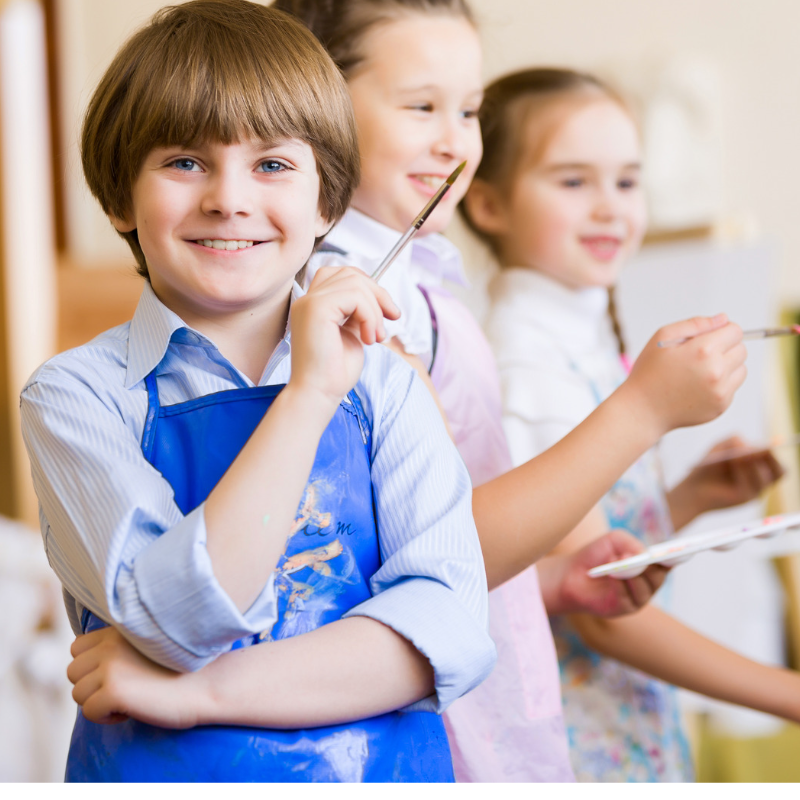 Material Choices for Disposable Aprons
Waterproof Options
Waterproof materials, such as HDPE, LDPE, CPE or PVC, can be used for disposable aprons in industries where protection from liquids is essential, like food preparation or dishwashing.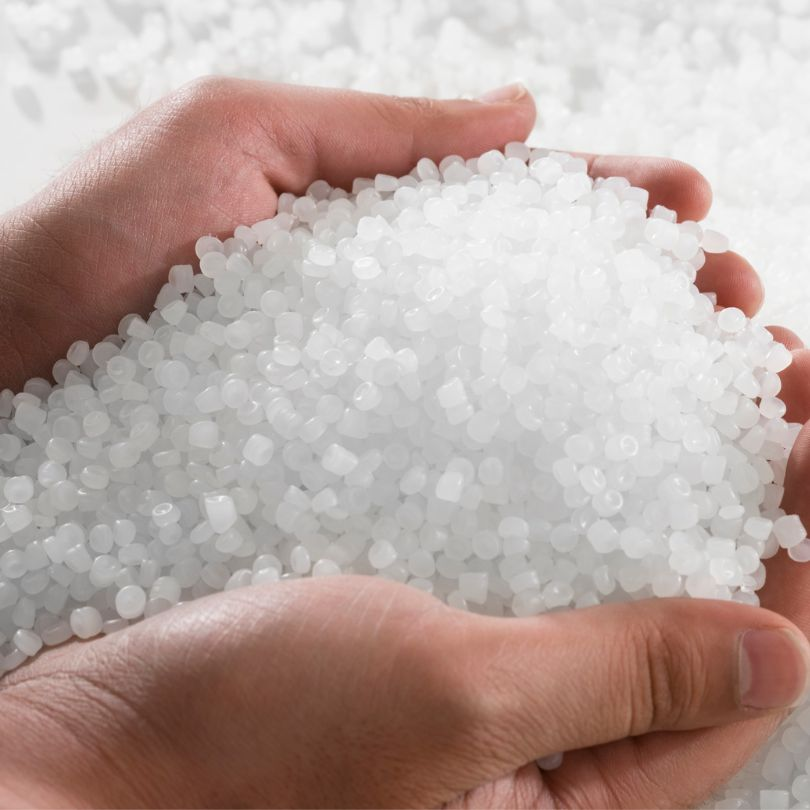 To help you make an informed decision about the best material for your custom disposable aprons, here's a comparison chart highlighting the differences between HDPE, LDPE, CPE, and PVC materials:
| Material | HDPE (High-Density Polyethylene) | LDPE (Low-Density Polyethylene) | CPE (Chlorinated Polyethylene) | PVC (Polyvinyl Chloride) |
| --- | --- | --- | --- | --- |
| Durability | High | Medium | High | High |
| Flexibility | Low | High | Medium | Medium |
| Tensile Strength | High | Medium | High | High |
| Chemical Resistance | High | High | High | High |
| Water Resistance | High | High | High | High |
| Cost | Low | Medium | Medium | High |
| Eco-Friendliness | Medium | Medium | Low | Low |
By understanding the differences between these materials, you can select the most suitable one for your disposable aprons, considering factors like durability, flexibility, tensile strength, chemical resistance, water resistance, cost, and eco-friendliness.
Lightweight and Breathable Materials
Apart from the materials listed in the chart, another option to consider is Polypropylene (PP). PP disposable aprons are lightweight, breathable, and offer good chemical resistance. They are a popular choice for industries that require a balance between flexibility, durability, and cost-effectiveness.
For industries where breathability is more important, materials like non-woven polypropylene or spunbond fabrics are ideal for custom disposable aprons.
Customization Options
Logo Printing
Printing your logo on disposable aprons helps promote your brand, whether at a restaurant, medical facility, or event. High-quality printing ensures that your logo remains visible and professional.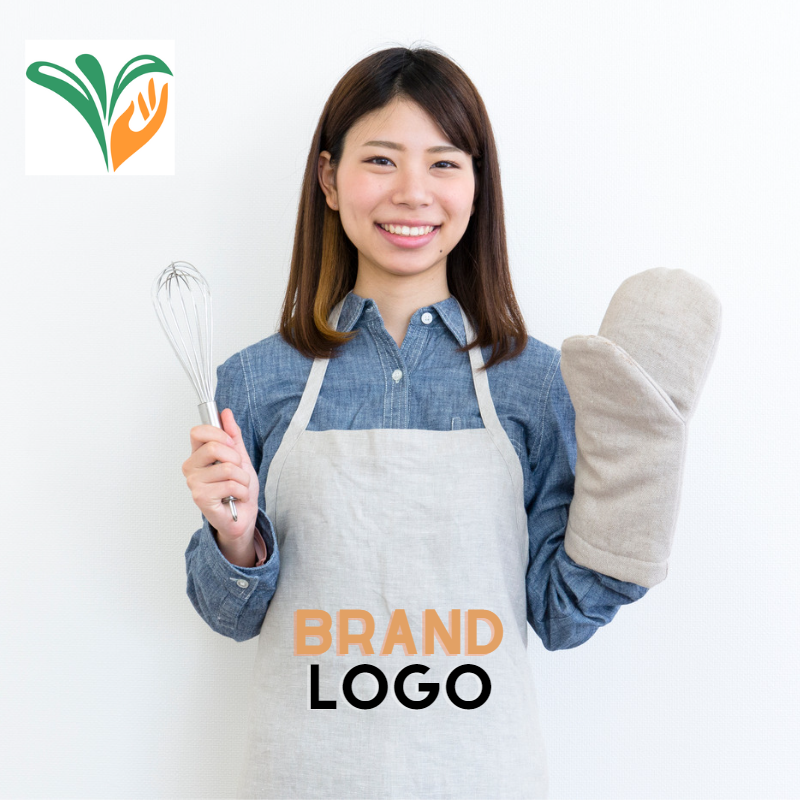 Neck Straps and Tie Strings
Adjustable neck straps and tie strings allow for a comfortable fit, ensuring that staff members can work efficiently without being distracted by an ill-fitting apron.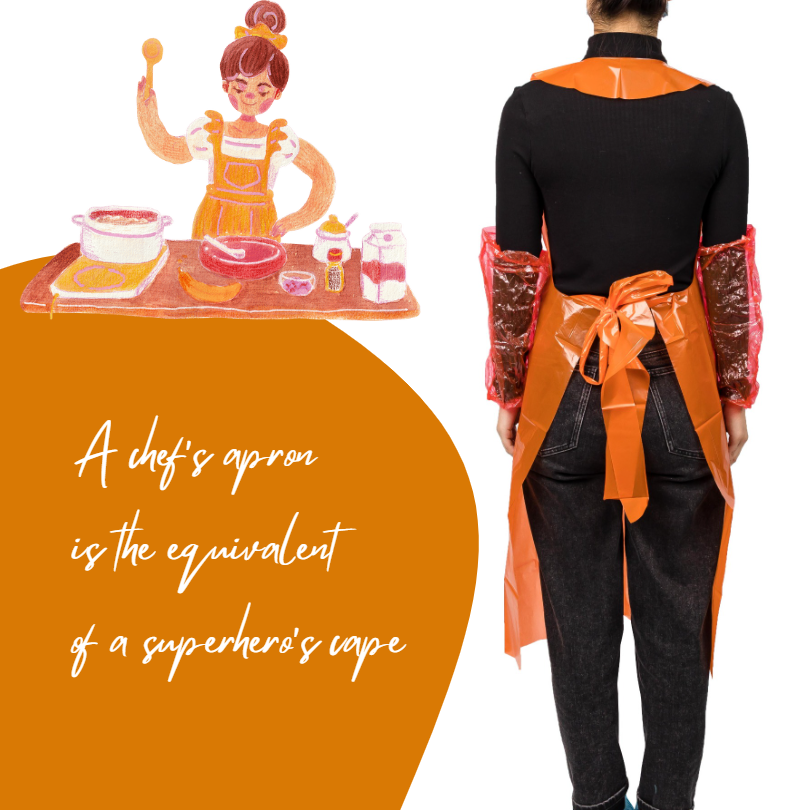 Various Color Choices
Offering a variety of color options for your custom disposable aprons allows you to match your company's branding or create a more visually appealing apron design. A wide range of colors can help your aprons stand out and make a stronger impression on customers and clients.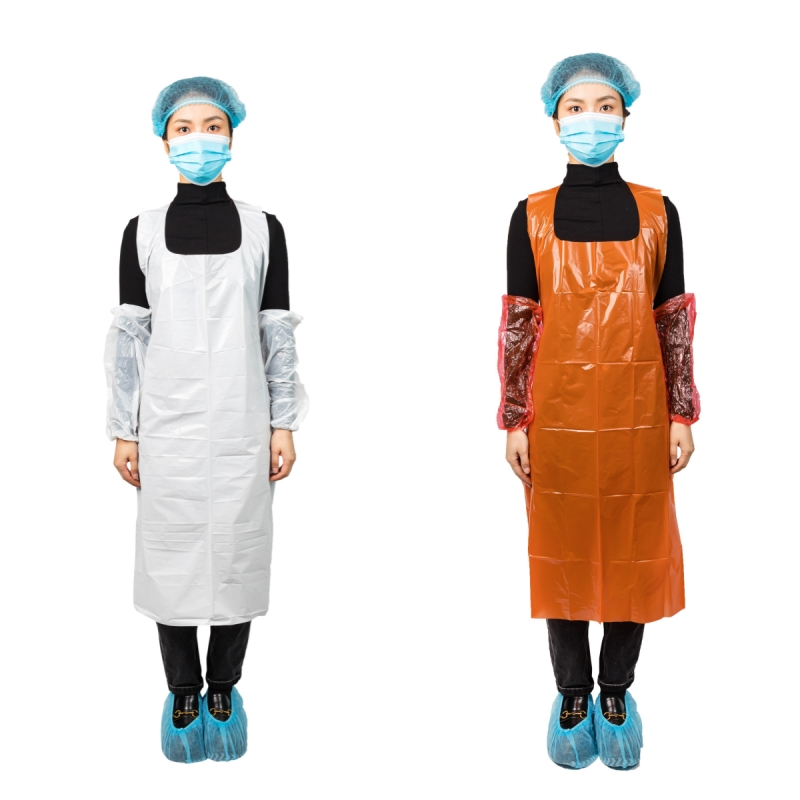 Conclusion
Custom disposable aprons provide businesses with a versatile, cost-effective solution for protecting employees' clothes while promoting their brand. With various materials and customization options available, these aprons can be tailored to suit the unique requirements of different industries. By ordering in bulk and taking advantage of free shipping offers, companies can save even more on their custom apron needs.
FAQs
Can custom disposable aprons be made from eco-friendly materials? Yes, some suppliers offer eco-friendly material options such as biodegradable or compostable plastics.
What is the turnaround time for custom apron orders? Turnaround times vary depending on the supplier and the size of the order, but most custom aprons can be produced within a few weeks.
Do I need to provide my own logo design for the custom aprons? Some suppliers offer in-house design services, while others may require you to provide a high-resolution image of your logo for printing. Please feel free to contact our sales team for more information.
Are there any minimum order quantities for custom disposable aprons? Minimum order quantities vary by supplier, but most require a minimum purchase to ensure cost-effectiveness. Please feel free to contact our sales team for more information.
Can I order custom disposable aprons in multiple sizes or styles? Yes, YOUFU MEDICAL offers a range of sizes and styles to choose from, allowing you to create a custom apron that meets the needs of your specific industry.