Whether you are staying in a hotel or having a beauty treatment, or you have guest at home, disposable slippers are essential. Disposable slippers can ensure the hygiene and safety of your guests as well as provide comfort and experience, while being easy to use and providing you with great convenience.The following blog post will give you a detailed introduction to disposable slippers and will let you know more about them.
disposable slippers are easy to use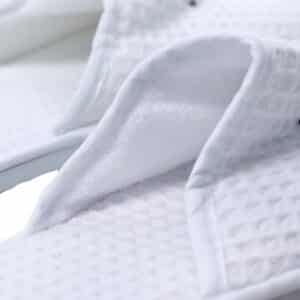 Since disposable slippers are disposable products, they are very easy to use. There is also no need to clean or organize them after use, which greatly saves manpower and financial resources, so that more resources can be used to improve other hotel services.
When there are guest staying in the hotel, it can avoid the unhygienic and other situations caused by the repeated use of slippers, but also allow guests to enjoy comfortable services. Disposable slippers can improve the hygiene condition of the hotel as well as the service level, so disposable slippers are the best choice.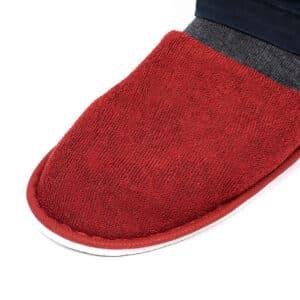 The hotel use disposable slippers not only can make guest feel that the hotel environment is more hygienic, comfortable and clean place to stay, at the same time, comfortable disposable hotel supplies can also bring a lot of good feelings to customers, to a certain extent, the hotel's reputation will also have a good help. It can be said that hotels use disposable supplies, not only in terms of customers, but also to enhance their own corporate culture has a great help.
Comfortable to wear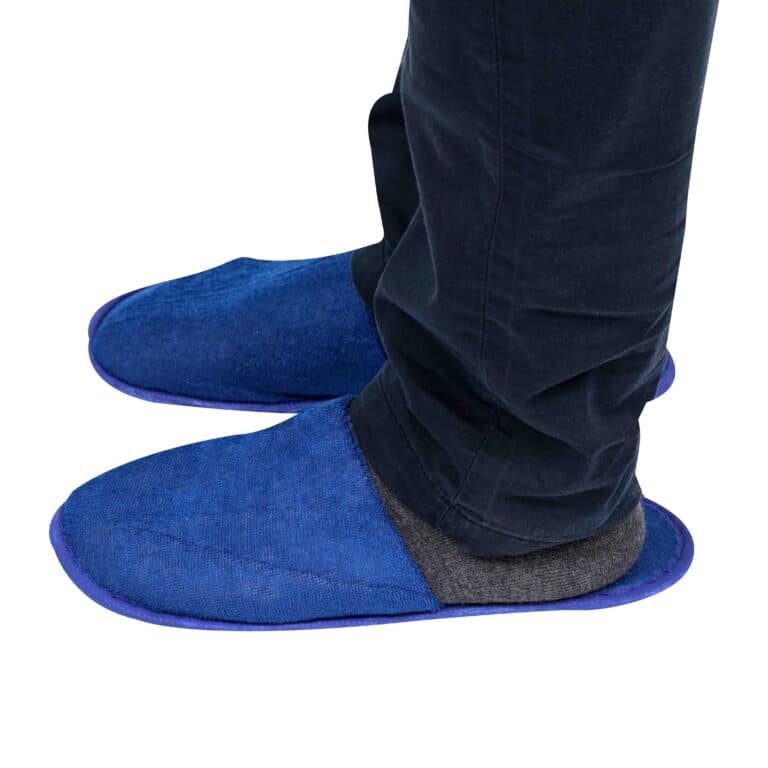 When you've had a busy day or worn high heels all day, what you need most is a pair of soft and comfortable slippers. Disposable slippers are both hygienic and comfortable, providing the best enjoyment to the user. Whether men or women, disposable slippers will fit your feet.With a soft waffle fabric upper and plush lining, disposable slippers will keep feet comfortable all day long. They also come with a sponge-filled insole and are wrapped in high-quality fabric on the side of the insole, which is both soft and warm, while it is very absorbent, so you don't have to worry about your feet remaining wet after washing them.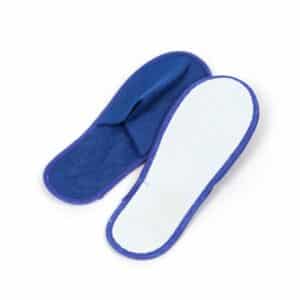 It is also lightweight and does not make the feet feel uncomfortable. In addition, disposable slippers are more wear-resistant and not easily deformed, so you don't have to worry about damage even when walking around the room in them. In addition, the non-slip sole provides safety and stability, so even on a water-damaged floor you can walk safely without slipping, ensuring the safety of the user.For hotel, disposable slippers are an important tool to enhance guest experience.
disposable slipper :Cheap and convenient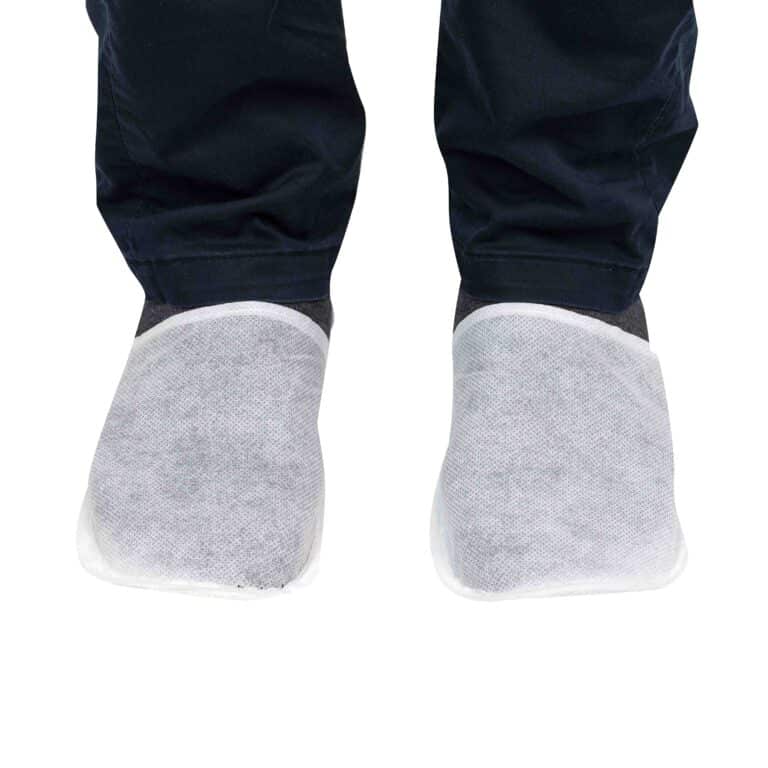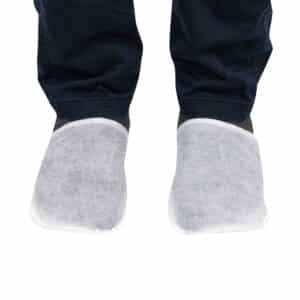 Disposable slippers can be used not only in home, but also in electronic manufacturing, food service, food processing, schools, spray processing, health centers, hand processing industries, spa,hospitals, beauty care, pharmaceuticals, factories, environmental cleaning, public places, and many other uses, with a wide range of uses. When you travel, disposable slippers are essential.Its low price attracts many businesses.More and more women are enjoying spas and beauty treatments, and when a girl walks into a beauty place, a pair of disposable spa slippers is important.Good disposable spa slippers can comfort the spa guests.At the same time, its low price has created more value for other shoppers.
At the same time, the price of disposable slippers is low and the production efficiency is high. At present, there is also a secondary use of disposable slippers, which can save the cost of hotel.